EXPAND YOUR AUDIENCE. FIND AND ORGANIZE INFORMATION MORE QUICKLY.
Go Back
Precise Language Support Delivered On Demand, On Time, Every Time.
Get precise translations of audio, websites, or handwritten notes.
Multimedia Transcription
Verbatim Transcripts, Subtitling, CART Services, Conversation Analysis, Legal Transcription, Jefferson Analysis, ELAN, CAQDAS
Document Translation
Certified Translations, Summary Briefs, Transcription, Scientific, Engineering, Business Correspondence, Marketing
Publishing Solutions
Technical illustration, Typography, Page Layout and Templates, Digital image editing and translation, Web Design and Software Design
Software Solutions
Websites and Webpages, Software Design, Content, Mobile Apps, ERP Systems, MRP Systems
What is Alphabet Linguistics?
Complete Language Solutions
Alphabet Linguistics provides diverse project deliverables and linguistic support. Services include comprehensive translation, transcription and localization solutions to government agencies, leading companies, and academic institutions. The company utilizes extensive inhouse linguistic, technical and management resources in concert with expert translators, editors, proofreaders, engineers, and other language specialists in the U.S. and overseas to guarantee high quality, prompt and continuous language services and support to clients worldwide.
Audio

Text

Multimedia

Software
Albanian, Arabic, Azeri, Bahasa Indonesia, Bangla/Bengali, Bosnian, Bulgarian, Burmese, Cebuano, Chavacano, Chinese -Simplified, Chinese-Traditional, Croatian, Czech, Danish, Dari, Dutch, Estonian, Farsi, Finnish, Fioti, Flemish, French (Europe or Canada), Georgian, German, Greek (Modern), Gujarati, Haitian Creole, Hebrew (Israel), Hindi, Hindko, Hmong, Hungarian, Italian, Japanese, Khmer, Kikongo/Kongo, Korean, Kurdish, Laotian, Lingala, Lithuanian, Macedonian, Malay, Memoni (Memon), Moldovan, Norwegian, Pashto, Polish, Portuguese (Portugal or Brazil), Punjabi, Romanian, Russian, Serbian, Serbo-Croatian, Sindhi (Hindu), Slovak, Slovenian/Slovene, Spanish (Latin/South American), Spanish (Spain), Swahili, Swedish, Tadzhik, Tagalog, Tamil, Thai, Tigrinya, Turkish, Ukraine, Urdu, Uzbek, Vietnamese, Yiddish
WANT TO KNOW MORE?
Find out how Alphabet can help your organization.
LATEST NEWS
News about Alphabet Linguistics and the language community. You can also find helpful articles about how language is received, understood and used.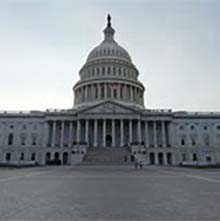 Resources and Capabilities Statement Alphabet Linguistics provides diverse project deliverables and linguistic support. The company provides comprehensive translation, transcription and localization solutions to government agencies, leading companies, and academic institutions. NAICS Classifications: 541930 Translation and Interpretation Services (Primary) 541430 Graphic Design Services 561410 Document Preparation Services 541720 Research and Development in the Social Sciences and
-> Continue reading Language Services for Federal, State and Local Government Clients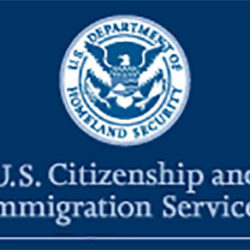 Alphabet Linguistics has traditionally served academic and government institutions and corporate clients. Why are we offering certified translations? Quite simply, we're satisfying demand from an underserved market. We routinely work with over sixty languages and we've earned a reputation for customer happiness. We already include an option for a notarized certification of translation accuracy so USCIS
-> Continue reading Certified USCIS Translations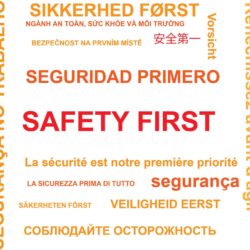 What role does language play in workplace health, safety and environmental outcomes?   The landmark 1970 Occupational Safety and Health Act requires employers to communicate hazards to employees in both a language and a vocabulary they can understand. For example, if an employee does not speak or comprehend English, instruction must be provided in a language
-> Continue reading Improving HSE outcomes through language
Previous
Next